If you are looking to give your resume a boost, here is a list of resources sure to give you a kick start. We've compiled a list of the best resume tools, blogs, and other resources from across the web that are loaded with great advices on your resume.
Without any further ado, we'll break down our top resources (in no particular order) by showing resume building tools first.  Then great blogs and articles from across the web that we find particularly helpful.
BEST RESUME TOOLS
Resunate
Resunate is an online tool that will score your resume based on the job description of the position you are applying for. Behind the scenes, many employers are doing the same thing, but now you can know ahead of time how well you are targeting the open position. Very cool use of technology. Check it out here.
 Resume.com
 Another great (free) resume builder online. Resume.com also lets you send out your resume to prospective employers and has a ton of job postings on their own site for you to check out. They have a great resume focused blog as well. Definitely worth a look!
Talentmarket.org
Talent Market is a on a mission to provide talent for the free market non-profit sector. They offer some great, easy to follow tips for your resume in this list.  Remember – "Bullet Points Are Your Friend."
Blue Sky Resumes
A professional resume writing service (with a great looking website, by the way) who also offers a regularly updated blog full of great tips! They talk about more than just resumes, but there are tons of great nuggets that you can use like this one on how to design a resume for maximum impact.
Follow them on Twitter here for the latest updates.
Careers Done Write
Debra Wheatman, president of the Careers Done Write maintains a frequently updated blog full of great insights for job seekers. You'll get plenty of advice on your resume, and even see some Q&A with questions she has received.
Keep up with the blog at careersdonewrite.com and follow Debra on Twitter for the latest updates.
My Career Info
A great article by Wes Weiler which lays out 50 tips for getting your resume read.  The thing we like about the article is that many of them are simple things to implement. Small improvements that can make a big difference.
GreatResumesFast.com Blog
Greatresumesfast.com is a professional resume writing service, but beyond that they run a very helpful blog. Of course they talk about things like tips for cover letters and resumes, but will also throw in other helpful topics like "Personal Branding."
You can also follow them on Twitter.
LoftResumes.com Blog
Loft Resumes offers a resume service that is designed to make you stand out. Browse through some of their samples and you'll quickly see how – very impressive! Besides that, they also maintain a great blog with advice about writing your resume along with other practical tips like how to search for job on Craigslist.
Follow them on Twitter for the latest.
Resumes To Interviews
Resumestointerviews.com has a blog post about the resume words you're saying that are costing you jobs that you should definitely check out. It is refreshing to see a nice mix of humor and practical advice like Jason B. has put together.
Remember to avoid meaningless words and focus on specific results.
Follow them on Twitter for more updates.
Drew Roark Blog
Drew Roark is a certified resume writer providing a variety of job search services. Having written over 6,000 resumes, Drew knows a thing or two about what makes a good resume. His blog is full of good posts on how to make your resume look better, how to tailor it for your job, and other helpful articles. You can also follow him on Twitter.
Officezilla 13 Tips
The site officezilla.com has a great post by Deidra Jenkins called "Dust-Off Your Resume – 13 Essential Resume Tips" which is a great resource. If you are just starting a resume or perhaps looking to do a refresh of your current one, this is a great place to start. You can also check them out on Facebook.
Berks & Beyond Blog
At www.berksandbeyond.com you'll find a blog run by the Berks & Beyond staffing firm of southern Pennsylvania. By their own admission, they are a "little different" but in a good way. The blog covers a variety of job search topics, including a great one that gives some thoughts about doing an "infographic resume" and if it is right for you. You can also follow them on Twitter.
Mary Jo King
The blog by Mary Jo King at www.allianceresumeandwritingservice.com is full of great advice for a job seeker. One of the recent posts gives you a quiz to test your resume IQ. Once you've got a rough draft of your resume, run it past this checklist to see how you score.
Mary has written over 5,000 resumes and you can follow her on Twitter for the latest.
Proven Inc.
We are including a great post from Proven Inc. on resume tips and tricks you haven't thought of. These are all somewhat simple modifications you can make, but the impact can be high. Such little time is spent reviewing each resume, you need to make sure you stand out. You can also follow Proven Inc. on Twitter for the latest information.
Resume Deli
Resume Deli promises "Expert Resumes. No Baloney". We particularly like the post about focusing on accomplishments and not responsibilities by CEO Joseph Terach.  It includes very practical advice and even a helpful example to demonstrate the point. Their blog has a number of other job search topics covered, written by experts with plenty of experience in the field. You can also follow them on Twitter to keep up to date.
PSG Staffing Blog
PSG is one of Massachusetts' largest staffing firms. Katy Leveque, a Senior Group Manager, wrote a great post on their blog about resume tips for new college graduates. If you are just starting out or building that first resume, there are some great thoughts in here to guide you.
You can also follow PSG on Twitter here.
One2One Resumes Blog
Michelle Lopez of One2One Resumes is a certified advanced resume writer, and has a great blog at www.one2oneresumes.com.au with advice about your resume. For instance, "Don't Make Excuses, Fix It!" reminds you that you only get one shot to make that first impression so don't blow it! Make sure your resume is up to date and at its best before you start applying. Follow her on Twitter here.
Strategic-Resume.com
The blog at Strategic-Resume.com is run by resume specialist Candace Barr. She has a lot of real world experience which translates into a blog that is super helpful for those needing resume advice. We really like the Resume Critique Checklist she put together so you have a list of questions to ask yourself about your resume.
You can connect with her on Linked In as well.
Matt Krumrie Blog
Matt Krumrie is an expert with 10 years experience writing resumes and about the job industry in general. Besides his work with the Star Tribune, we've also found his own blog to have tons of thorough information on the topic of resumes as well as other career considerations. You should definitely check out his post on 5 reasons to keep your resume up to date, even if you aren't looking for a job. 
You can follow him on Twitter here.
BigInterview.com Blog
Pamela Skillings, co-founder of Big Interview, has a great post on 12 tips to make your resume stand out. It is both funny and insightful, definitely worth the read. Beyond that, their blog has many posts that a job seeker will find valuable.
Follow them on Twitter for the latest.
FINS Resumes
FINS Resume Service runs an excellent blog for job seekers. One post we really like is on the topic of lying on a resume. You've probably considered telling a half-truth on your resume, but this post might make you think twice about it.
Follow them on Twitter for the latest.
TCG Blog
The TCG Blog has a great post by Doug White with 8 tips for writing a resume.  They have some data which suggests that you may want to think twice before getting too creative with your resume, as many employers prefer the classic look. Be sure to check out their other common sense advice in this post.
Be sure to follow Doug on Twitter as well.
Megan Wickes – Stevens-Henager College Blog
Megan, a graduate of Stevens-Henager College's MBA program wrote a nice blog post about keeping your resume up to date. In particular, if you are student and doing volunteer work be sure to add that experience as soon as possible to your resume. Don't wait until you are finished, do it while it is fresh in your mind.
 Toni Bowers – Tech Republic
Toni Bowers is a managing editor for Tech Republic and has a great post with 10 resume mistakes you should avoid. It's funny how some seem so obvious, like having typos in the document, but ask a recruiter and they'll tell you that these happen all the time!
Follow Toni on Twitter as well.
Snelling Blog
Snelling is a staffing company founded in 1951. They have a great blog at snelling.com with many posts to help you fine tune your resume. Keep an eye out for the 4 resume myths you should know about! Definitely a great resource for job seekers.
Don't forget to keep up with them on Twitter.
Money Resumes Blog
The professional resume writers at Money Resumes have an interesting post about 2 opposite resume mistakes which can both be bad news. Remember that even if you are a humble person, you have to use your resume to feature your accomplishments while remaining truthful.
Follow them on Twitter for more great insights.
Feather Communications Blog
Heather Rothbauer-Wanish is a professional writer and owner of Feather Communications. She specializes in business communications and put together an informative post about writing a resume when you don't have a degree. Check it out here. This is extremely helpful for those who may have never gone to college or perhaps haven't finished.
Evisors.com Blog
The idea behind Evisors.com is to give you career advice from industry insiders, and many would fall into the resume tips category. Beyond that, they've also launched a very cool service called Free Career Chat where you can connect directly to experts for a resume critique or conversation about your career.
Follow Evisors on Twitter here.
10 til 2 Blog
10 til 2 is a staffing service that specializes in part-time work. In addition to that, they have a great blog for job seekers with posts such as "What most resumes are missing" – which reminds you to not overlook your technology skills. Visit www.tentiltwo.com or follow them on Twitter for more updates.
Renoir Staffing Blog
Renoir Staffing is a real estate staffing agency based in California. They have a great post by Marketing Coordinator Jessie Williams on crafting a resume that will get noticed. Remember to talk about your accomplishments, but play it conservative. No need for the word "fabulous" to appear in your cover letter!
Pinnacle Career Institute
PCI has a great blog post packed with 40 resume writing tips. Virtually everything you need is found here – a great comprehensive post.
Find them on Twitter here.
 Knewton Blog
Knewton, an education company, posted a helpful piece of advice for those looking to conserve space on your resume. There are some great tips on here by Igor Khayet of MyResumeShop.com. Check it out if you need to get some resume real estate back.
Brand Yourself
The personal branding site "Brand Yourself" has a post with 9 tips for a professional resume that is a must read in our book. Remember to be as specific as possible on your resume and avoid being vague at all costs. They give a couple good examples for you to follow. Check it out.
Careerfact.com
Careerfact.com has a great post for recent graduates as it relates to your resume. Don't forget to put in your accomplishments, and this article does a great job of helping you brainstorm some of the things you may be taking for granted that an employer would want to see.
Follow them on Twitter as well.
Addison Group
The Addison Group is a Chicago based employment agency. They have a nice blog for job seekers and we wanted to highlight one post with tips for a more technical resume. Many of the same things hold true, but if applicable remember to link out to websites you've built or other web based things that would be relevant and useful for a recruiter to see.
Right.com Blog
A blog by the well known staffing firm, Manpower, has a simple post about the things to not include on your resume. This can especially be helpful if you are working on your first resume and thinking about which things should be removed. Check it out here.
Follow them on Twitter for updates.
Assaf Avni Blog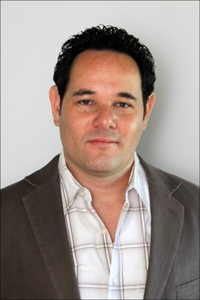 Assaf Avni is a master of organizational creativity. He also put together an incredible list of 20 tips for writing a resume in the creative world. I love his analogy about saving something for the second date. Remember the point of a resume in the first place!
Click here to check out all 20 tips.
Shannon Smedstad
Shannon has a great post at bloggingforjobs.com about putting your "awesomeness" on display in your resume and cover letter. One great tip for those who are still in school is to learn more about the career services at your university. They would love to help and provide feedback on your resume.
You can follow Shannon on Twitter here.
This concludes our list of the best resume advice on the web! Feel free to comment below if you know of other great resources that people should check out.
Our Top Resume Boosting Resources
by
Admin